Water Resource Input and Measures for Reduction
The Koki Holdings Group is committed to making effective use of limited water resources by consolidating production facilities, preventing water leakage from piping, and recycling factory effluent.
In fiscal year 2020, Both at plants in and outside Japan, we maintained the same level of water consumption as in the previous fiscal year.
We will continue to strive to reduce water consumption.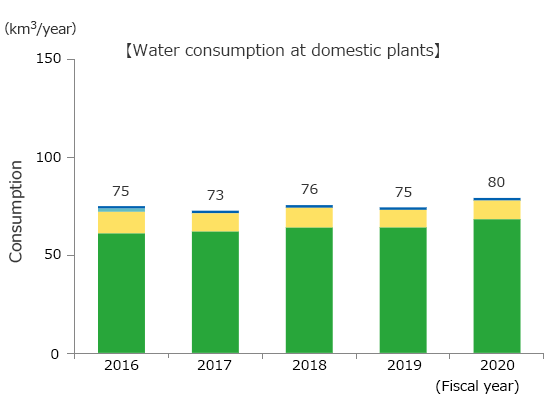 Sankyo Diamond Industrial Co., Ltd., Nabari Factory
Sankyo Diamond Industrial Co., Ltd. Headquarters
Sawa Plant
Katsuta Plant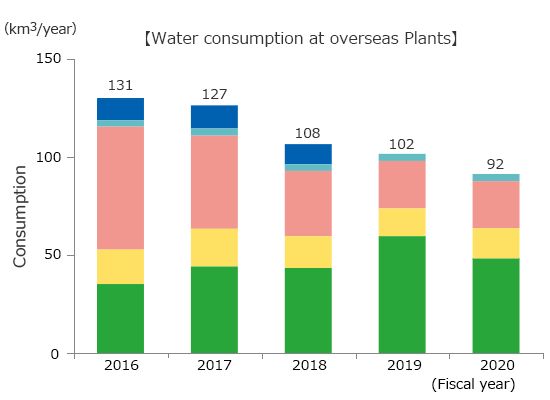 Guangzhou Hikoki Co., Ltd.
Taiwan Hikoki Co., Ltd.
Hikoki(Malaysia) Sdn. Bhd.
Guang Dong Hikoki Co., Ltd.
Fujian Hikoki Co., Ltd.
Recycling of Effluent from Wastewater Treatment Facility
At the Sawa Plant, effluent from the wastewater treatment facility to the Sewerage system is reused as wash water for toilets at the second factory.